April 17th, 2017 by admin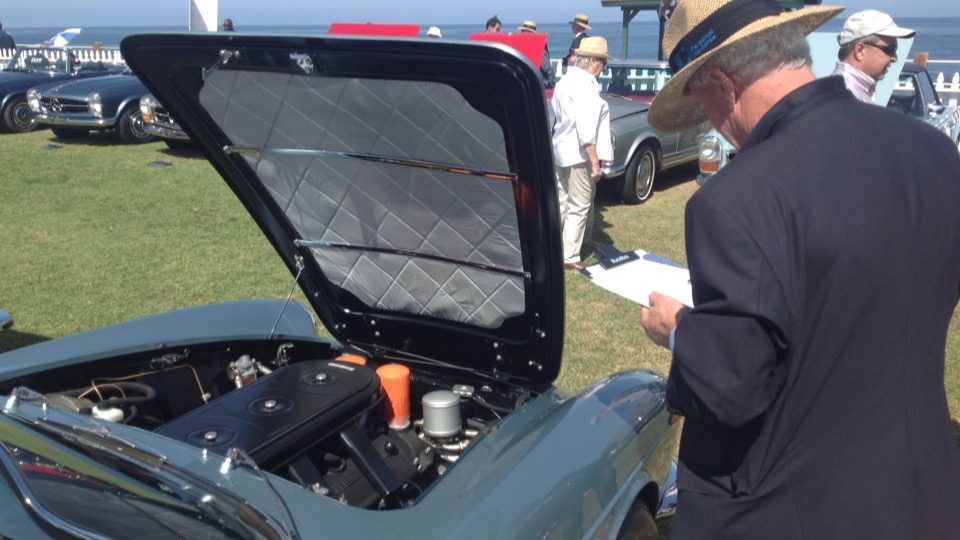 La Jolla Concours
Showing the 1967 Ferrari GTC and
the 1966 Lamborghini 400 2+2
April 12, 2015
Named one of the top three most-anticipated car shows of the year by the British automotive magazine, Octane, La Jolla Concours d'Elegance has become a must-do "Save The Date" for automobile aficionados internationally. With the La Jolla Cove as a breathtaking backdrop, this elite automotive-inspired event transforms the coastal community into a weekend playground with a remarkable automobile showcase, fabulous shopping, five-star accommodations and unforgettable culinary experiences. The weekend of April 10-12, 2015 will mark the 11th annual La Jolla Concours d'Elegance. Some of the world's most exquisite automobile displays celebrating Coachbuilt Classics of the 1930s and 1940s will be showcased.
This year Precious Metals entered in for the first showing since its completion our 1967 Ferrari GTC and our 1966 Lamborghini 400 2+2. Once again up early and one of the first cars on the field. The day was spectacular to say the least, great food with great friends.
The 1967 Ferrari GTC made its first showing since completion this year, a group of very knowledgeable judges overlooked our car and loved it. We were in tough competition and sat next to a 275 which had won virtually every show it attended. Of course the top award went his way, and the Enzo took second, 3rd place went to one of our friends. We did however win the THIS CAR MATTERS award from the Historical Vehicle Association for the 1966 Lamborghini race car.
Since 2009 when the HVA was founded they have handpicked special cars of importance for the award THIS CAR MATTERS, The mission of the Historic Vehicle Association (HVA) is to promote the cultural and historical significance of the automobile and protect the future of our automotive past. Some past recipients of this award, included the innovative style and design of the Tucker, the engineering achievements of the Mercedes Gullwing, and cars that changed the history of production from Model T's to Chrysler Airflows and cars that fueled our desire to race and drive such as the Shelby Cobra and Daytona's. Please take some time to research HVA and what they are doing for the hobby, we were honored that our car was considered and chosen.
Posted in: In the News