Appraisals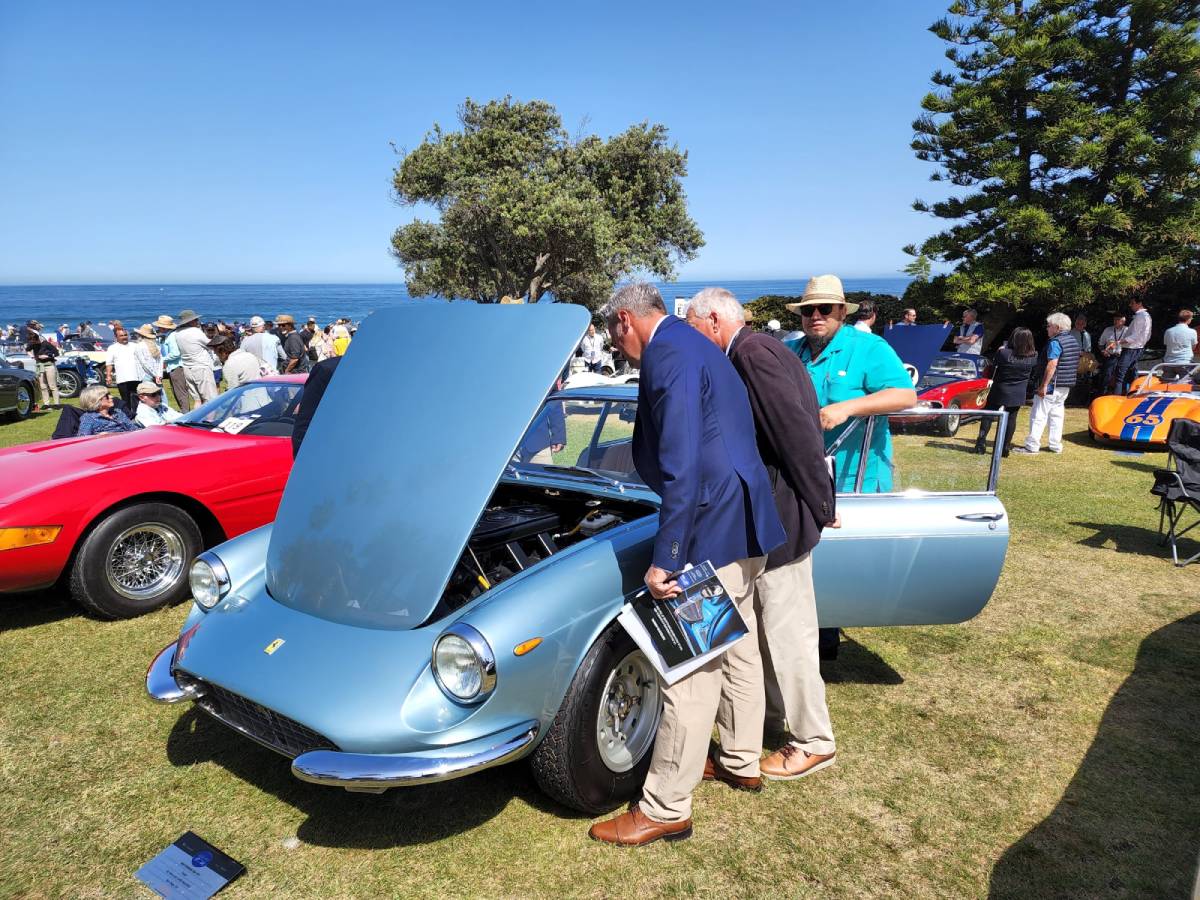 Appraisal Services
Fair Market Evaluation
IRS Tax Donations
Estate Management
Estate Evaluations
Restoration Disputes
Pre-Purchase Inspection
Lease Returns
Insurance Claims
Auction Estimates and Management
Diminished Value Evaluation
Asset Division for Divorce / Marriage
Estate Sales
Estate Disputes
Restoration Evaluation
Pre-Purchase Evaluation
Sales Evaluation
Insurance Value
Offsite Out of State Evaluations also available
Here at Precious Metals, we offer a highly detailed and elaborate evaluation of your vehicle. With over 24 years in the Classic Automobile Industry, Having Restored over 100 Vehicles to Concours Level with not only Showing at Pebble Beach but also WINNING and Judging for Various Concours!! Our extensive knowledge offers you several appraisal options that surpass the standard provided by most appraisers. Our vast experience in the Auction Field, Retail Marketplace coupled with active knowledge of Dealership pricing and Private-Party sales allows us not only to give a through and honest review but can also relate to you, the cost involved and what a possible net amount to you really is vs the expense to obtain such results.
This in-depth consideration to all aspects offers not only a preferred selling price but the realistic take home price one may receive in most all settings. As an active Retail sales outlet, our 20-year database gives us access to trends, highs and lows of the market, actual purchase pricing and total retail sales amounts. Given our status as a Licensed California Dealer #58282 we also have privileged access to Nationwide Market Records of Actual Sales Price which many Appraisers do not have the licensing to obtain.
When all encompassed into one appraisal this gives you the client comfort and peace of mind to the exact figure your vehicle may be worth. Our Appraisal reports consist of typically over 20 pages of Evaluation, Market Comparables, Actual Sales prices, Condition reports, Assumed Value and Obtainable Value based of level of Restoration or Current Condition.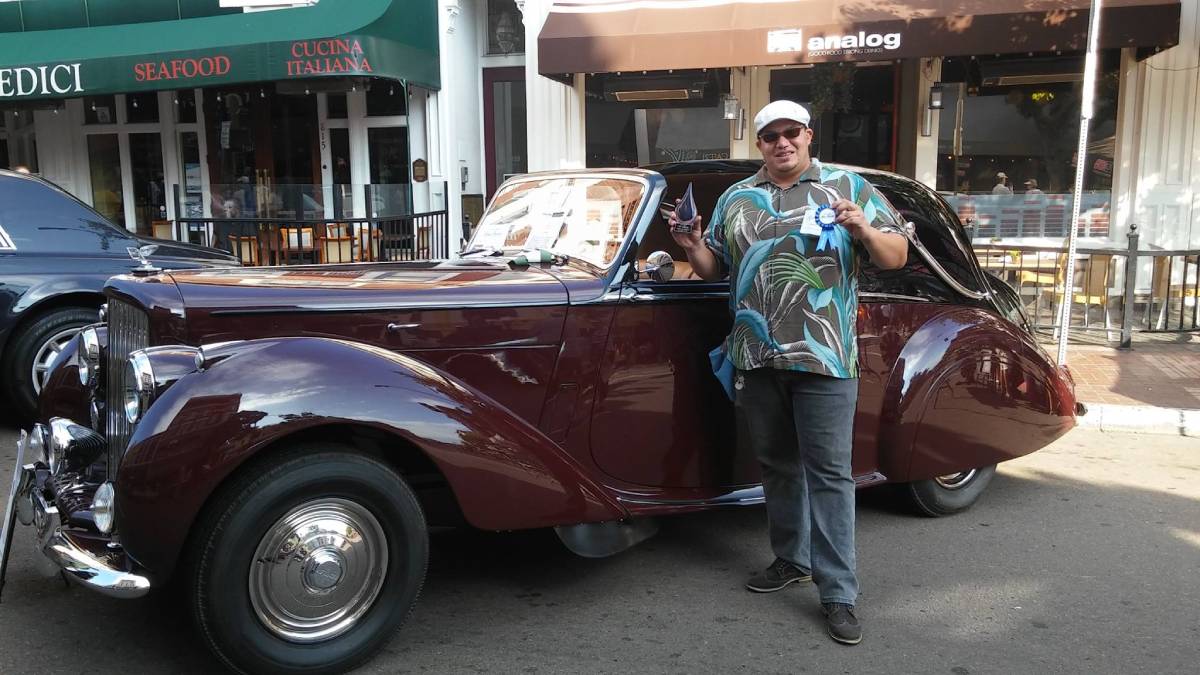 All Appraisals are in line with current requirements of Ethics and Standards set forth by agencies such as the USPAP (Uniform Standards of Professional Appraisal Practice) who's Agency practices was adopted by Congress in 1989.
Fair Market Evaluation: Our Fair market evaluation meets all respected standards and offers Fair Market Value, Liquidation Value, and can reflect a Hypothetical condition that is clearly required for legal purposes, or for purposes of reasonable analysis. Many use this method for Personal use, IRS TAX Donations, Estate Management and Asset Division in Divorce settings or Company/Partnership spilt.
Diminished Value Appraisals: Our Diminished value Appraisals is what the difference in the market value is of the vehicle in question immediately before the occurrence in question and immediately after the necessary repairs were made to the vehicle. This is typically conducted on many newer vehicles for the purpose of sale, insurance claims etc etc. But also is used for Classic Automobiles when questioning Insurance payouts , and Fair market value for Classic Cars requiring extensive work.
Analyzing Anticipated Modifications: On the subject vehicle, this is a key component when considering Custom vehicles, we as an appraiser who also solely Deals in the Retail Sale of such vehicles can analyze the effect on value, if any, and how such modifications are reflected in current market situations.
Lease Return Evaluations: When turning in a Leased vehicle some feel it can be a daunting task, the evaluation of your vehicle is typically set by the Dealer who is taking your car back. Its final arrived value sometimes doesn't reflect actual market pricing as much as it reflects only the Dealers offer. Going into negotiations with a certified appraisal for condition and market evaluation with a sales record from specific Dealer Wholesale Auctions gives you the client a more realistic value of what a Dealer can afford to pay, what a Dealer expense may be, and what realistically he can may plan to get for your trade in. Do not get taken by a New Car Dealer into giving your lease vehicle back and paying exorbitant fees when the true retail number may be much higher than what you are being offered.
Restoration Consensus of Value: This is a process of value during, before or after a comprehensive restoration of a vehicle. Sometimes for legal purposes a car must be analyzed during its refreshening to determine the work is being completed on a realistic and comparable scale to the condition of the work being performed. As an active Restoration shop with a Mechanical background, we can use our experience in this field to determine cost and condition of the final product and help determine a final value of the vehicle. This helps ease clients in their decision to move forward with a restoration on a specific car or make and model. Factoring in Trends of the Market, Options and Comparables some cars will have significant value when finished properly, and some cars may not yield such results. This process is offered by the company to help in a client's decision for any purposes during, before or after. It is also used in Legal Settings for Disputes with Builders, Customizers, Parts suppliers and Shops.
Fees and Pricing Start at $425.00 Please Call to Discuss Needs and Scheduling
Read some of our Reviews on Google of Happy Clients who have gone through the appraisal process with us!
When my father passed away and left behind a collection of rare exotic cars in his estate we were in need of appraisals. I started calling around and David was the only one who seemed to understand the kind of cars we had. When we spoke on the phone he seemed genuinely excited to see the collection and was able to put together a package deal for the entire collection. I eventually settled on David Young because of his passion and appreciation for the cars not only for the value but the history behind each one. He took extra time to assure his assessments were accurate and true to the current market for which I am very happy. Thank you David and I will recommend you in the future to friends and family.
When my father passed away, David did a written appraisal for my father's 1927 Model T. Since this was for a donation (and at the end of the year), it was important that the appraisal be complete and detailed, as well as done in a timely manner. I am pleased to say that David came through in all respects. I would highly recommend him!
I am only beginning my relationship with David, but so far he has been great to do business with! His thorough appraisal process is evidence of David's vast industry knowledge and attention to detail. I look forward to listing my car and doing future business with a true pro in the classic car industry.