About Precious Metals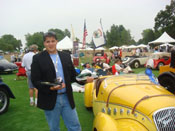 David Young
David Young was born and grew up in the Motor City just South of Detroit, Michigan. Gasoline runs through his veins starting in racing at the Drag Way in Milan, Michigan, David soon realized not only was this a weekend hobby but a life's passion.
At the age of 19, David made his way back to San Diego, where he met a prominent Car Collector Chuck Swimmer of Charco Construction and The San Diego Collection. David was placed as an entry level shop hand the day the shop first opened. As his personal talents and abilities were recognized he quickly traveled up the chain. He acquired a broad experience and expertise in all aspects of a Classic Car Dealership.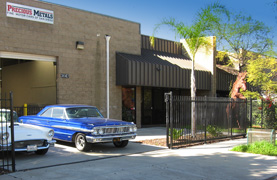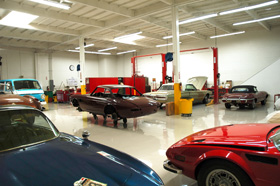 Started many years ago, Precious Metals began as a personal classic automobile service and restoration facility for a private collection of Lamborghini's and Ferrari's. Over the last 35 years the Staff has gained recognition for their work both by word of mouth and through numerous publications. The demand for the team's services grew and so Precious Metals of San Diego was born.
Precious Metals is a green, clean facility with a focus on customer service, integrity for all of your vintage collector car needs.
If you should have and questions, please feel free to call us or email us. We would be more than happy to discuss your sales or display needs with you and answer any questions that you may have.
We are experienced and enthusiastic experts who love classic cars. We would be happy to create an exclusive personally tailored package for your automobile needs.
Our Ultimate Goal is Your Satisfaction
We have established a reputation as a facility focused on quality and integrity in all aspects of our business.
Hours of Operation
Monday - Friday 8am until 4:30pm
Saturday, Sunday and Holidays by appointment
3647 Dalbergia Street
San Diego, CA 92113
Tel: (619) 515-2220
Fax: (619) 515-2292
E-mail: sales@pmautos.com
Precious Metals is currently seeking new employees.
Employment Opportunities »