February 6th, 2018 by admin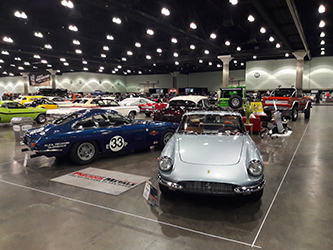 Booth #1813
March 2 - 4th 2018
Hey! Check it out the LA Classic Auto Show is Back Again for 2018 and we are Going!!! We have a 1200 sq.ft Booth at space #1813. Last Year was filled with Amazing cars on Display, a Fantastic Grand Blvd, Lots of Vendors and New products to see, a large Celebrity list from Velocities automotive channel will be in attendance again this year and it will be incredible, Do not Miss out!!!
Come on by and have a cup of coffee and talk cars, see the show and enjoy.... We are offering an opportunity to earn 2 free tickets, Please Visit our Facebook page by clicking the FB logo on the top right of this page, go to Events.
Just Comment, Like and Share THE EVENT POST TO BE ENTERED, Winner picked at Random!!! Feeling Pumped and Hope to see you There!!!!
Posted in: In the News