September 11th, 2018 by admin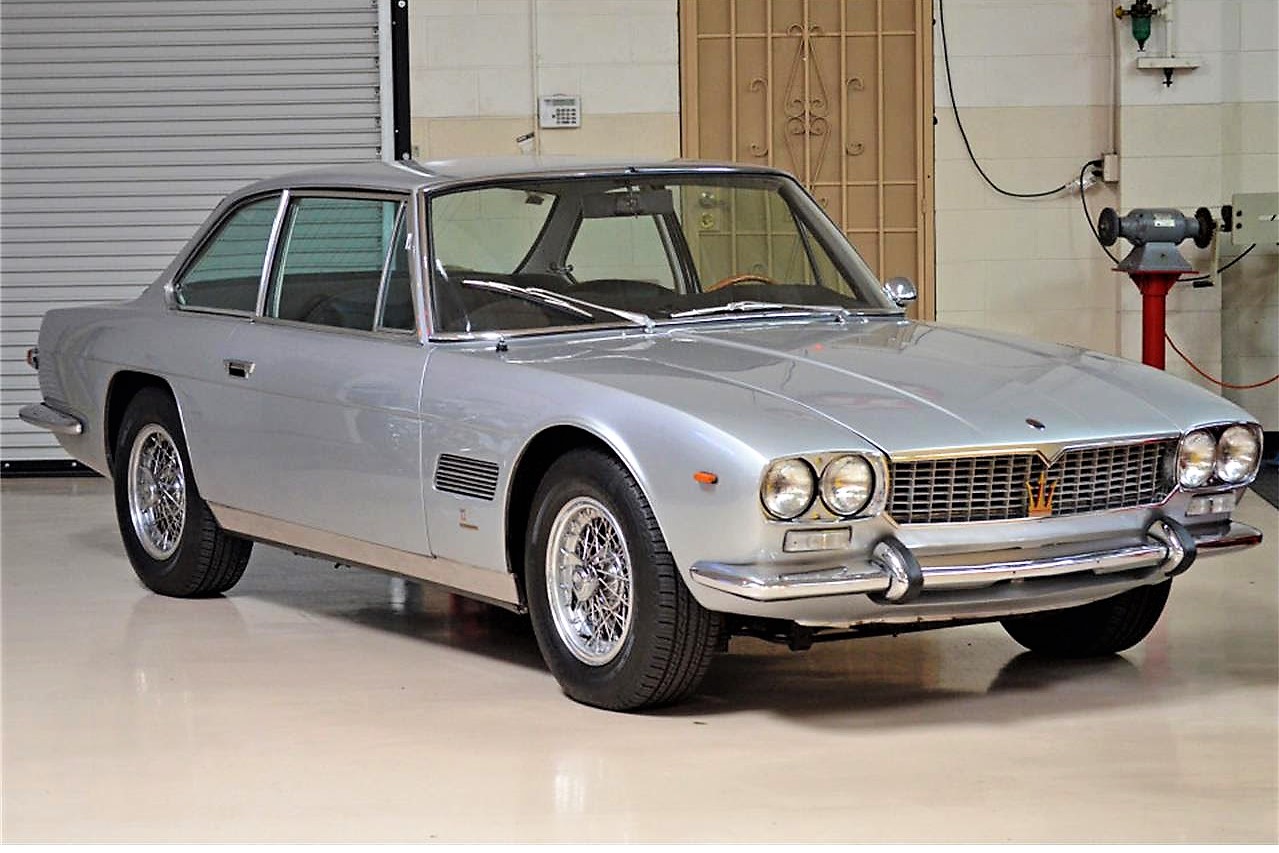 Many of you who love classic Italian cars probably have concluded that it is way too late to even think about buying a classic 1950s or '60s coachbuilt Italian sports/GT car.
Well, if you think outside the box a bit, there are a few amazing Italian cars left that are still attainable. You have to look, but they do exist.
The Pick of the Day is a perfect fit for this category, a 1967 Maserati Mexico, advertised by a San Diego dealer on ClassicCars.com.
This car also has a strong celebrity connection, having been owned by internationally renowned actor Sir Laurence Olivier. The Maserati also had a movie role, driven by Tommy Lee Jones in The Betsy.
Yet the asking price is relatively modest compared with most limited-production versions of other Italian thoroughbreds, especially one with Hollywood provenance.
The Maserati Mexico came about when Maserati took a wrecked 5000 GT and had the car rebodied by Italian coachbuilder Vignale. The coupe was shown on the Vignale stand in October 1965 at the Salone di' Torino show. While at this show, it caught the eye of Adolfo López Mateos, the president of Mexico, who bought the one-off; as a result, the car was named the Mexico.
The production version of the Maserati Mexico, built on a shortened version of the first generation Quattoporte chassis, made its international debut at the 1966 Paris Motor Show. The Mexico is a truly rare car with a total production of only 484 built, putting it squarely in the same class as limited-production examples from Ferrari or Lamborghini.
Each Maserati Mexico was powered by either a 4.2- or 4.7-liter version of the automaker's F1-derived V8 engine. This was a top-tier F1 engine in its era, and the detuned street version is one of the greatest Italian V8s ever produced.
The Maserati, chassis No. 382, is equipped with the 4.2-liter V8, but unlike most versions of the Mexico with that engine, it wears polished Borrani wire wheels instead of the usual steel wheels. The Vignale coupe was ordered April 16, 1968 by Dr. Salvatore Pinna of Rome, who specified Argento Auteuil (silver) paint with a Black Connolly leather interior, the seller says in the ad.
The car received its current ground-up restoration in original factory colors a few years back, but it has aged nicely, according to the seller, who calls it more of a driver than a show car. The car has received a recent tune-up and detail.
A Maserati S.p.A. of Modena original Certificate of Origin that confirms that the chassis, engine and body numbers are matching comes with the car, along with other Classiche documents, the seller adds.
A rare, limited-production Italian GT in fine condition with celebrity provenance and complete documentation would be expected to command a value about $300,000, so this Mexico with an asking price of $155,000 looks to be an excellent buy.
Posted in: In the News