Vehicles
Beck
Beck Speedster Yellow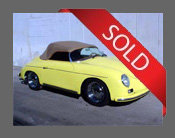 Champagne with a nutmeg interior 17,000 miles. Navigation,, run flat tires, rearspoiler, cargo net, wheel locks trunk mat, 100k mile bumper to bumper warranty
VIN# JTHFN48Y820005381
BMW
2000 BMW M5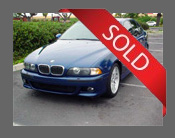 Ayus Blue (dark medium blue metallic) with blue and black two tone leather, 47000miles with a 6spd manual transmission. This car has all its books and service recordsand also it has the factory navigation system. It still under the factory warranty
1997 BMW 840ci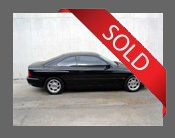 Black with Black leather interior and wood trim. 59,000 miles California car. Fullyloaded with a sunroof. Very clean and nice car.
VIN# WBAEF8327VCC31418
2003 BMW M3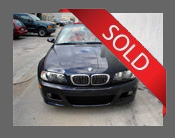 California car, carbon black metallic with cinnamon leather interior.5500 miles.Fully loaded with rain sensor, park distance control, heated front seats, aluminiumtrim, and sequential gearbox. Also comes with 10 inch alloy wheels and MichelinPilot series tires.
VIN# WBSBR93463PK101861
Cadillac
1941 Cadillac 4-door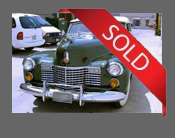 4-door convertible series 62 sedan. Green with tan leather interior. Hydra-matictransmission and a V8. Factory fitted fog lights, glass windshield washer bottle,and original spare tire. The odometer reads 29,500 miles. The interior is in greatcondition. An exceptional California car with absolutely no rust. Could be takento a show- or on a Sunday drive. This is a rare find with a low production number.
1941 Cadillac Sedan Limousine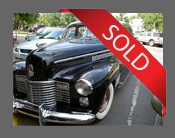 Series 75-19. Number 399 out of the 2100 built of which very few had the Hydromatictransmission. Currently in use as a limo at a hotel. This car gets regular maintenanceand can be driven. It has a full bar ready to make your martini's and room for 6people to drink them. This car is a lot of fun and needs a new home.
Cornelian
1915 Cornelian Race Car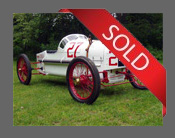 One of a kind race car. It was first raced in the Kalamazoo100 in 1914, it did notwin but it impressed the likes of Mercedes, Peugeot, and Duisenberg. The Cornelianwas a first of its kind in many ways, Independent front suspension, monocoque bodyconstruction, and a built in windshield. This car is a piece of race history thatran the Indy in 1915 and revisited the track in 2001 at an amazing 78 mph. The carwas inspected and given an approval by Rose Chevrolet who was the wife of LouisChevrolet the great race car driver's son. We have detailed race history of thecar from 1914
Corvette
1959 Chevrolet Corvette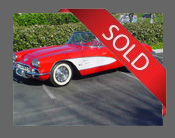 Red white two tone with red interior, 43,449 miles all original, complete numbermatching car with the original hard top. The interior and exterior look great, andthe car drives better than it looks. This Corvette comes with the AM Wonder barradio, and a Posi rear end.
VIN# J59S104540.
Dodge
Dodge Viper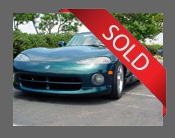 Teal green metallic with tan leather interior. 13,500 miles
VIN# 1B3BR65E6RV102314
Ferrari
1999 Ferrari 550 Maranello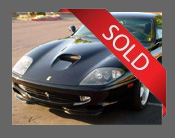 1999 Ferrari 550 Maranello Black with black leather interior, 20,300 miles. 30kservice. Complete books, tools and records. Tubi exhaust system and a $15k soundsystem. Car has always been in Southern California.
VIN# # ZFFZR49A8X0113805
1998 Ferrari 355 Spider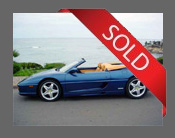 USA car, Nart blue with tan leather interior, 11,200 miles. This car has all itsbooks and records with completed 15k service with factory recalls reviewed. At thetime of service a Tubi exhaust was fitted. It has a stock stereo and alarm, factorycover (red), complete tool kit.
VIN# ZFFXR48A6W0111297
1982 Ferrari 512 BBi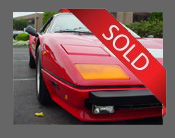 Red / Tan, 30k kilometers, books, COMPLETE tool kit and jack role, California legal.This car was sold new in La Jolla Ferrari San Diego) in 1982 to its current owner.The car has been registered in California since new and has passed smog every yearsince. The car has just had a "Major" service including timing belts, water pump,CU boots, and shift shaft seals and is ready to go. It has TRX tires with 2 setsof wheels at present but comes with its original wheels also. The car has neverbeen in an accident or been repainted. It has no known problems.
VIN# ZFFA09B000039073
1982 Ferrari 400i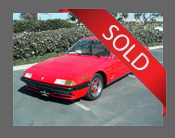 Red with tan leather interior and only 19,500km. A well maintained Ferrari thatruns and drives excellent.
VIN# 39637
1999 Ferrari 355 Spyder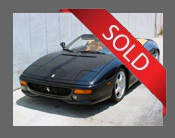 Black with Tan leather interior. 6spd manual transmission with 17557 miles. Thisis a California car that has tools and books.
VIN# ZFFXR48A6X0114119
1987 Ferrari, Tesstarossa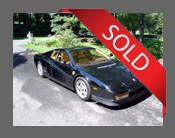 Black with tan and 32k miles. This car is a two owner Southern California car. Ithas a complete tool kit and owners manuals. The car was recently serviced by Tillackand Company including 30k engine out service, new tires, timing belts and a clutch.
VIN# ZZFSG17A2H0068399
1973 Ferrari Daytona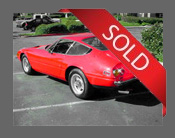 North American car # 15731. Red over black leather interior. Two owners, secondsince 1978. Complete and detailed history from 1978 to present. Excellent overallcondition with original interior. New brake lines and callipers, total engine rebuild,new exhaust system, timing chain, clutch, and pressure plate
1990 Ferrari 348ts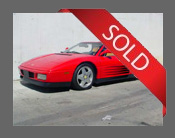 Red over tan leather interior 19k miles. Tools, books, and records. Very nice andclean well kept car.
VIN# ZFFFG36A8L0086574
1967 Ferrari 330 GTC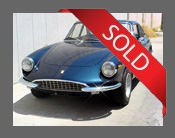 330GTC, S/N 8843 1967 Sera metallic blue with brand new tan leather interior, 55,000miles with an engine out major service just completed including new clutch, waterpump, AC service, and freshly painted cromodora alloy wheels owners manual and powerwindows. This is a 3 owner car with complete and through service history datingback to 1975.
1984 308 GTS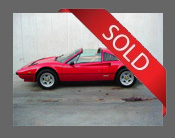 Red with Tan interior, 22,900 miles, beautiful small European bumpers with factoryintegrated fog lights, US legal on AZ. Title, excellent overall condition but couldstand new tires and major service, owners manual tools and jack. S/N 48119 (EuroProd),
Ford
1956 Ford Thunderbird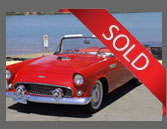 When the Thunderbird was introduced it was intended to compete with the ChevroletCorvette. It was a two seat roadster with clean styling, creature comforts, andV8 refinements. Over the years Ford Thunderbird has earned its place in U.S historyas an Icon of automotive technology. It remains today as one of the most desirablecars in history.
Ford finally got serious about performance for 1956 and 1957 with several variationsof the 312 V8. The final years of the 2 seat T-Birds was designed to be the bestby far. In addition to a power boost, minor cosmetic changes were available a beautifulcontinental kit came standard on 1956, the porthole top was option which then becamestandard in 1957.
1966 Ford Mustang
Medium blue with cream pony interior, 289 high performance V8 engine, automatic,total recent flawless restoration, center console, wood grain package, air conditioning,Shelby hood and engine modifications. They don't come much nicer
Jaguar
1954 Jaguar XK120SE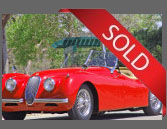 The XK Jaguar was given the body-type number 120 to represent its top speed. Thisproved to be an understatement of the car's capabilities when factory test driverRon Sutton was clocked in a prototype at over 132 mph. Race versions of the XK 120were potent in the hands of drivers like Sterling Moss and Phil Hill, both of whomscored important victories in 1949. With its 160 hp, inline six engine with twinoverhead cams in original tune, the production XK 120 not only looked and soundedmagnificent, but had the performance to match.
Lamborghini
1975 Lamborghini Jarama S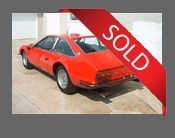 Recent service by Bob Wallace. Runs well, drives excellent, with very good cosmetics.One of only 150 S types built chassis
VIN# 10496
1986 Lamborghini Countach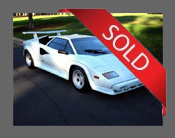 Beautiful 30,000 km white with white leather interior. 5000 Quattro valve Countachwith fuel injected V12 and a 5-speed transmission.
VIN# A12993
1985 Lamborghini Jalpa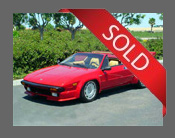 Red paint over tan interior. 24k miles. Shows well and is a well cared for SouthernCalifornia car.
VIN# ZA9J00000FLA12217
1975 Lamborghini Urraco P250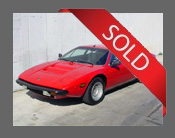 44k kilometers (26400 miles). The car has all its books and factory tool kit. Ithas extensive service history and shows very well. The car was completely restoredin 1990 with paint and total engine rebuild.
1971 Lamborghini Espada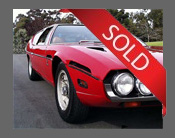 Exotic 4-seater coupe designed by Gandini in red with tan leather interior. Poweredby a 350HP 4L V12 fed by six Weber carburettors through a 5 speed transmission.Only 196 were built in 1971. This car has only done 29,000 miles and service recordsare available.
VIN# 165772
1999 Lamborghini Diablo VT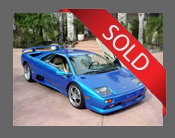 #8 of 12 Alpine edition cars ever produced. Monterey blue with snow corn leatherinterior, 14788 miles. A recent engine-out service including new clutch, and timingbelts.
1984 Lamborghini Jalpa 3.5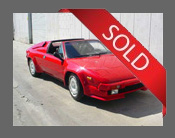 29k kilometers (17.400 miles). Well cared for and recently serviced. The car comeswith detailed service history going back to 1986 and its entire DOT/EPA paperwork.It has been in California since new and shows very well. It is one of 410 Jalpa'sproduced between 1981 and 1989. The name comes from a region in Spain known forraising fighting bulls. It was one of the few convertibles Lamborghini ever madecosting $58,000 new in 1984. This makes it one of the most expensive cars for itsday. This example is one of the nicest we have seen and would be appreciated byanyone.
1969 Lamborghini Islero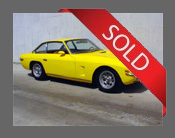 Yellow with Tan Leather interior, a 5 speed manual transmission, Air Conditioning,and only 21,000 miles. Recently serviced. The 4 cam, 4 liter V12 provides 330bhplike the well known 400 GT. We have ownership history since August 1968. This Islerowon the Italian Happenings in Chicago in 1998. The car shows very well and driveseven better.
Chassis #6198
Lexus
2002 Lexus SC 430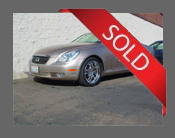 Champagne with a nutmeg interior 17,000 miles. Navigation,, run flat tires, rearspoiler, cargo net, wheel locks trunk mat, 100k mile bumper to bumper warranty
VIN# JTHFN48Y820005381
Mercedes
2005 Mercedes S600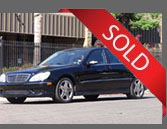 The S-Class is the top choice when it comes to a no-compromise luxury sedan. Thevehicle Elegantly appointed and spacious cabin, feels nimble for its size, state-of-the-artsafety features, the vehicle includes all modern Luxury options including Navigation,Phone, Active Body Control, Heated and Air Conditioned seats front and Back. Appealingcabin design is accented with beautiful wood trim and the vehicle is sunroof equipped.Sitting on a beautiful set of Chrome wheels the vehicle evokes sport and luxuryat its finest.
2001 320 Merc SLC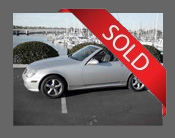 V6 Silver over Black .Rare 6 speed transmit ion, 35k miles ,one owner , all recordsand owners manuals. No damage history overall a perfect car with no stories.
1979 Mercedes 450 SL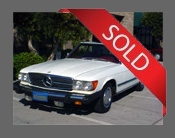 White with Red leather interior and 114,500 miles. Automatic transmission, hardtop, and a back seat. The interior is in great condition. This Mercedes runs anddrives great
VIN# 10704412031966
Porsche
2002 Porsche C4 (all wheel drive) Cabriolet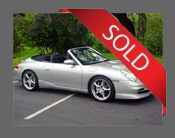 Arctic silver with black leather interior. 19,000 miles, 6 speed manual transmission.This car has the factory optional 18 inch Carrera wheels and the leather steeringwheel, H & R lower springs kit that lower the car 1 inch, and H&R shiftkit. It also comes with original shift kit and springs, CD player, TECH-ART bodykit installed which can be removed easily without any body damage. This car showsand drives like new.
550 Beck Porsche Spyder Replica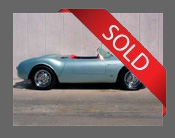 2001 Porsche 911 Turbo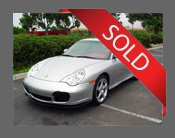 6 speed, Silver "boxter red" interior and 6200 miles, This car has only had oneowner and has never seen rain. It has all its books and service records from thedealer
VIN# WP0AB29931S685385.
Porsche 356 Speedster Replica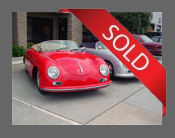 The Car James Dean Made Famous. All Leather interior. Hand Crafted Quality HandLaid solid fiberglass (does not dent or rust. Thick Solid Tubular Sub Frame. Choiceof 1.6L or 1.9L Brand New Volkswagen Engine
Rolls Royce
1972 Rolls Royce Corniche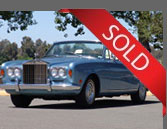 A well-maintained luxury vehicle, one of the last to be fitted with chrome bumpers for 1972 . The vehicle is powered by its original 6.7Litrer Aluminum Block Aluminum Head engine that boast 224hp and produces a top speed of over 125 mph for a 5200lb car. Exterior paintwork is in particularly good condition, while the interior is absolutely stunning and like new, fitted with fresh Connolly Leather seats and door panels, carpets are new, beautifully complimented by recently refinished woodwork. The vehicle is in excellent running condition. It has been recently serviced, runs and drives nice. There are no unexpected issues lights and turn signals work as they should, all power windows operate properly and smoothly. Radio, Antenna and Locks are functioning.
1979 Rolls Royce Corniche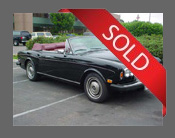 Black over red, 42587 miles, VIN# DRK 501053. This is a clean example of a Californiacar. It has been serviced by a local Rolls expert for some years and is in verygood condition. The car has its original hand books in the original binder.
Talbot
1939 Talbot Lago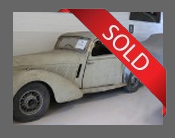 Once in a great while our shop will be fortunate enough to have a fascinating vehiclecross our path. There are many reasons why we find ourselves intrigued with a specificcar, manufacture, style, history, rarity, and mystery. This particular machine iscase in point. This piece of automotive history is a 1939 Talbot Lago. Prior toits journey to the U.S., this stylish automobile was stored in the Frenche-Comteregion of France.