July 18th, 2018 by admin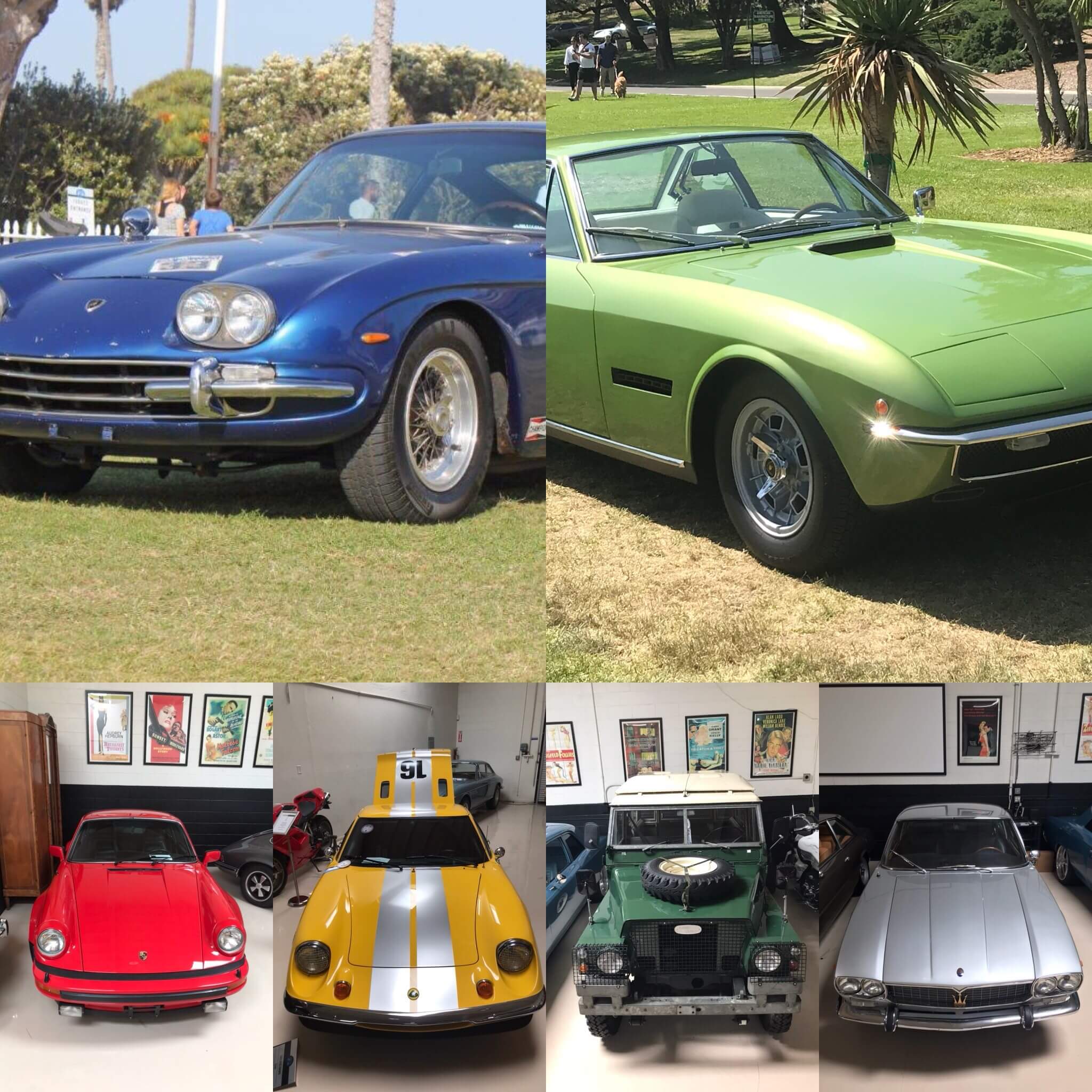 We are getting ready for Monterey and in Full Force for Car Week 2018 and all the Pebble Beach Activities our 1969 Lamborghini Islero S will be attending the Quail Motorsports Gathering on Friday August 24th, our 1966 Lamborghini 400 2+2 will be attending Concorso Italiano on Saturday August 25th and we have 4 spectacular cars running in the Russo and Steele Auction some at NO RESERVE.
Our 1973 Lotus Europa is a Spectacular example and will be looking for a new home and is being offered at NO Reserve, our extremely rare 1978 Landover Series 3 "AirPortable" is an ideal candidate for any and all 4x4 activities the Truck is lightweight and truly a Bill Goat it will simply go anywhere, this vehicle features a very rare Safari roof and offers open air off-roading as the top does come off and makes it a fun Highly Dependable Beach Cruisers. A very seldom seen car for sale is our 1967 Maserati Mexico of which only 485 were built will be available for Bidding at the Russo and Steele Auction!!
This car has Hollywood History and was Lawrence Olivia's personal car and was used in the Movie the Betsy it can be seen in the film being Driven by Tommy Lee Jones!!! Our Star car is our 1979 Porsche 930 Turbo with 27,000 original miles, original paint and original interior. This is a true survivor car that has been fully sorted and is like new. The car runs and drives excellent includes a copy of the COA and is all Numbers matching original car.
We will be attending some of the Monterey Night life if you wish top come meet us, we will be visiting the Kick off Gala at McCalls Motorwerks Rivival, we be up early at 6am for the Tour D'Elegance at Pebble Beach and then on the street in Carmel for Lunch and the to watch the cars roll in, we will be attending all the Auctions including Gooding, RM and Bonhams, We'll be at Quail on Friday with the Islero S, we'll be at Concorso Italino on Saturday, We are Booked in for Lamborghini Dinner Saturday night possibly also attending the Italian Stampede at the Hilton Garden INN on Thursday Night. If you see our Bulls charging around that's us. #lambocarweek2018
Posted in: In the News